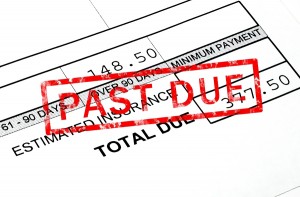 We believe in the importance of providing our members with the advantages
needed to succeed in today's business world. Our company along with its
efficiently qualified staff can assist in providing you with a seamless
approach to maintaining and monitoring all of your financial recovery
solutions. Through our affiliation with a first-rate collection service
company, we can help you manage your outstanding accounts at every phase of
the revenue cycle. Our customized software and technology is designed to
provide members with the advantages they need to recover their lost
income.
---
National

Locating
Databases

Accounts are automatically processed through "real time" National
skip-tracing databases upon entry into our system. Everyday new information
is automatically scanned through our database and attached to debtors located
in our system.
Document Imaging System
We scan all documents into our system to create an electronic file for
each account. This allows our collectors to view every document sent by
our clients with a click of a button. This feature dramatically increases
the collector's number of phone calls as they spend less time looking for
files when debtors request to review them. More phone calls mean more
money collected for our clients.
24/7 Account Status
Clients have 24/7 access through our website to view any debtor placed
and their collection status, run performance reports and keep up to date
records on our collection percentages
.
Caller ID Capture
Allows us to identify the location and phone number of most incoming
calls.
Internet Skip Trace Sites
Every collector's computer is on-line with numerous skip-trace sites.
This allows our collectors the ability to capture and locate new
information on debtors, allowing better results and faster returns for our
clients.
On Line Credit Search
Our software allows each collector the ability to pull credit reports
from all three of the major credit bureaus (Trans Union, Equifax &
Experian) and download the information directly into the debtors
account.
Automated Letter
Within the predefined parameters, our software will generate follow up,
reminder, demand, or settlement letters without any collector
intervention. However, each collector has the ability to generate their
own letter sequence, as they deem necessary as per the debtor's response
or action.
Checks By Phone
This feature allows our collectors the ability to accept personal
checks over the telephone and deposit the payments immediately.
On Line Payments
Our website has a link to allow every debtor the ability to make a
payment to their account. All letters sent to debtors let them know that
they can go to our web site and make their payment.