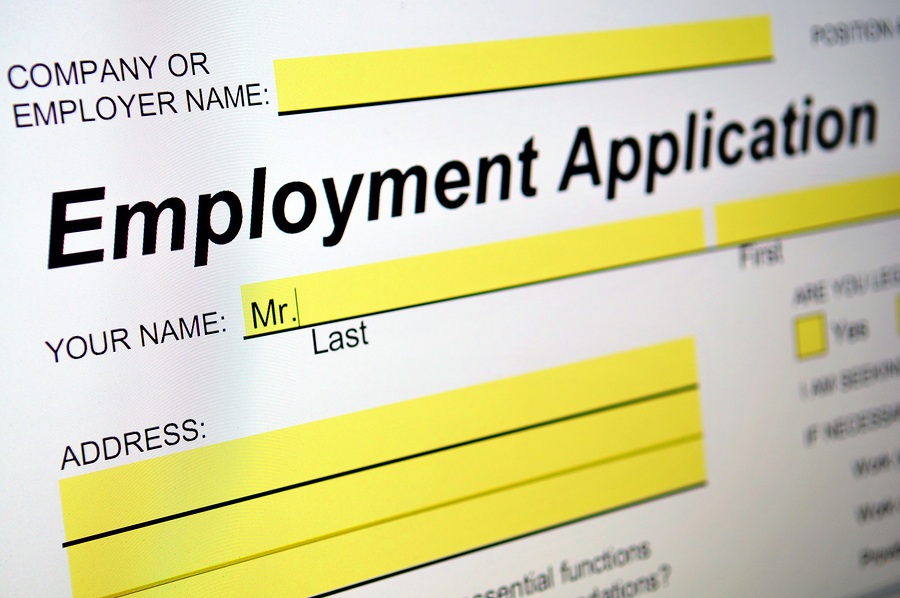 Pre Employment Screening &
Background Checks

, New Employee Verification Services,

Criminal Records

Check & Credit Reports Online

ZipReports background checks help your company obtain information you need to maintain a safe environment, achieve maximum work efficiency, and meet financial goals.

Criminal background checks are becoming an increasingly critical element of pre-employment screening. Employers carry a responsibility for ensuring a safe environment for employees and clients. Quality criminal records checks can help prevent problems with workplace violence and sexual abuse, and provide weight evidence against negligent hiring charges if a problem does arise. Criminal records checks, credit reports and Social Searches can be used to screen employees who have access to finances and sensitive information to help identify those who present significant risks of embezzlement, theft and identity theft.

Verifications of educational background, professional licenses, and previous employment all help check that your applicants have the qualifications they claim. Background checks can help you evaluate the integrity of your applicant, and allow you to compare information the applicant provides to information retrieved through reports. Employment credit reports also help offer a picture of a potential employee's integrity, stability, and skills in handling responsibility and finances.
Employment
AuditPro
Once you have completed the screening process and have accepted your applicant for employment, you can now take advantage of AuditPro. ZipReports will automatically monitor your current employee by making sure they consistently meet your screening standards. For instance, AuditPro will check their criminal history to see if they have participated in any criminal activity during the course of their employment. The criminal activity search will in addition specify whether or not this individual is on the terrorist watch list or if they have been added to the National Sex Offender Registry. We will conduct both a State and County criminal check against any convictions that might interfere with their job performance. In addition, ZipReports can offer a DMV report to inquire of any traffic violations.
These important screenings will limit your corporation's liability and help ensure a much safer work environment for your organization. Our innovative program, AuditPro, will automatically run a background check based on a timetable that fits your needs and schedule. This program is fully automated and you will be notified of any findings within your specified timeframe. Whether you require your current employee to be screened bi-yearly or every other month, ZipReports will continuously check our systems and research for any new records not previously reported. There is no need to fill out extra paperwork or request forms. The only requirement is that you sign up for AuditPro.
To find out more information about Auditpro, please call (800) 311-1585 or e-mail us at service@zipreports.com.
---
Employment
ScreenPro
Are you spending your valuable time screening your employees but not finding the information you need to make an informative decision? Will you be hiring someone reliable enough to protect your investment? Allow Zip Reports to alleviate your worries. We can assist your human resources department by providing you a complete and comprehensive screening of your potential employee.
Whether you are a small business owner with one employee or a Fortune 500 company with thousands of employees, you can rely on ZipReports to provide an all-inclusive background screening service. Our first-rate customer service combined with fast turnaround times and competitive pricing makes ZipReports your Human Resources Partner. We understand that one of the most important aspects of any business is its employees. Along with our extensive web based tools, our professional staff will assist you in making informed and effective business decisions that can help you address workplace problems such as employee theft, drug use, and violence in the workplace, negligent hiring, and falsified employment applications. We provide accurate verbal verifications for previous employment and personal references.
With services designed for each specific position within your organization, you can save both time and money with our accurate and informative results. ZipReports is fully compliant enabling us to provide you with comprehensive background screening services tailored for your business. We offer specialized price breaks based on your volume and specific screening needs. Please contact our customer service staff at (800) 311-1585.
Manual present and previous employment verification
Manual Personal Reference Verification
Phone interview
Credit Bureau report
Detailed SSN search including fraud alert and death certificate
National Criminal Search
Sex Offender Registry Search
Detailed Address History
Present County Criminal Search
Judgment search
Name Scan+
Federal Criminal Report
DMV Report
Education Verification or professional license verification
To find out more information about ScreenPro, please call (800) 311-1585 or service@zipreports.com.