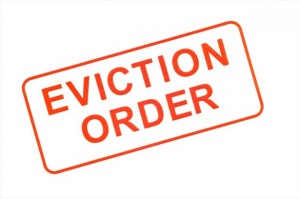 The eviction process can be one of the most frustrating and stressful parts of being a property owner or manager. Landlord Tenant Law favors the tenant which can make the eviction process very costly and time consuming.
An eviction record can provide relevant information about the prospective tenant and can be a useful tool in credit and collections. With ZipReport's comprehensive selection of public court records, including eviction record reports and searches, you have instant access to eviction information to prevent the costly decision of a bad tenant. ZipReport's offers two different types eviction record searches and eviction reports:
The Eviction Search instantly searches statewide and/or national databases' public records for eviction filings. With our comprehensive Eviction Search, you instantly gain access to over 34 million records compiled from all 50 states through our web site and receive direct matches to your applicant.
With an Eviction, Lien and Judgment Report, you can search ZipReport's database of millions of public records for eviction filings, liens, civil suits, and judgments. This report may disclose additional information about a prospective tenant that would not always show up on a credit report or criminal background check.
This eviction report supports all 50 states, but county coverage may vary.
A Manual Civil County Court Search may also be used for finding an applicant's eviction record. You can search records from all 50 states and find information not usually found on a credit report. With the Civil County Report, a court researcher manually checks official county public records related to civil litigation and returns the information to you.
What may be included in a
Tenant Eviction Search Report

:
Last Name
First Name
Address Of Eviction
Judgment Information
Case # with the municipality
Case Details
Case Filing Date
Case Disposition