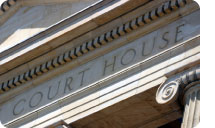 ZipReports Statewide criminal search is the most comprehensive search available from all 50 states.
ZipReports Criminal History Reports provide the information you need before hiring an applicant or accepting a new tenant. Our statewide criminal search is a powerful, virtually instant search of criminal records databases compiled from various reporting agencies throughout a single state. Sources may include Department of Corrections, Administration of the Court, county courts, sex offender registries, and other proprietary records databases. This search includes the National Sex & Violent Offender Database.
Instacriminal Coverage
Please see the jurisdiction notes below for specific coverage and limitations for each jurisdiction. Statewide_Criminal_Coverage.pdf
Multi-State Online Criminal Records Search
Many online Criminal Records Search providers try to sell you a mystery database, on which they will provide few or no details. At ZipReports, we are confident of the excellent quality and extensive size of our Criminal Records Searches.
Our Multi-State Search currently scans over 245 MILLION RECORDS from over 36 STATES and includes a bonus FREE search of sex and violent offender criminal records and terrorist check.
Our Multi-State Search also conducts a broad for alternate names for your subject using our unique NameScan+ feature!
Search results are available instantly!
ADVANTAGES of ZipReports' instant online public criminal records searches
Free criminal record searches of public criminal records are available online or in-person for most areas, using free records sources maintained by government agencies.
Why, since those public criminal searches are free, instead use ZipReports…